STEM CELL ULTIMATE ELIXIR
(MICRONEEDLE THERAPY SYSTEM AMPOULE )
+ Regenerate skin
+ Increase Elasticity
+ Wrinkle Improvement
+ Improve skin tone
STeMiN™ 100,000ppm/1vial contains Growth Factors; VEGF, bFGF, PDGF, KGF, TGF-B, PlGF, TYPE1 COLLAGEN, FGF.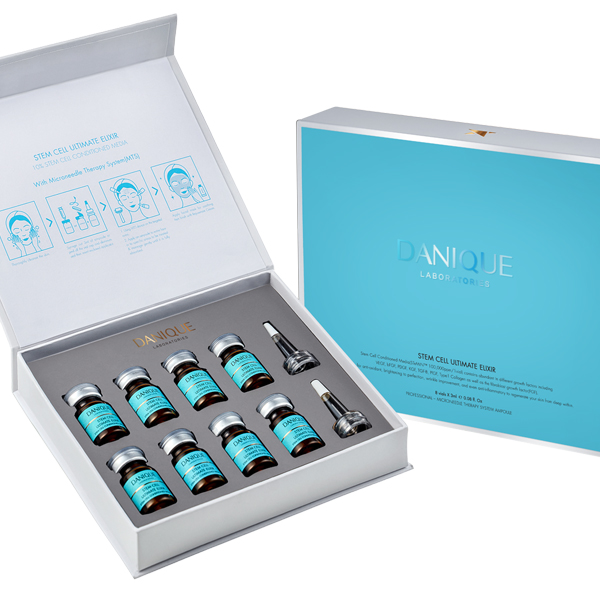 Key Ingredients & Properties :

Maintains skin condition as vitalized and healthy by inhibiting oxidative activity which is main reason for skin stress.

• Stem cell culture (10%) - Multi growth factors help skin rejuvenating.
• BioDTox™ (2%) - Skin detoxification, Inhibits free radicals.
• Super Centella™ - Anti-irritation, Anti-inflammation, and wound healing.
• TriEx™ - Extracts from 3kind of brown algae. skin elasticity & soothing.
• HerbEx Flexin - Kind of yeast. skin firming and anti-ageing

Direction :

01. Thoroughly cleanse the skin.
02. Syringe out ampoule or peel off the vial cap then insert applicator.
03. Using MTS device or Laser on the targeted area.
04. Apply an ampoule to entire face or to specific areas to be treated.
05. Finish with Stem Cell Rejuvenate mask and Cream.


* PROFESSIONAL : Apply it during either MTS treatment or laser.